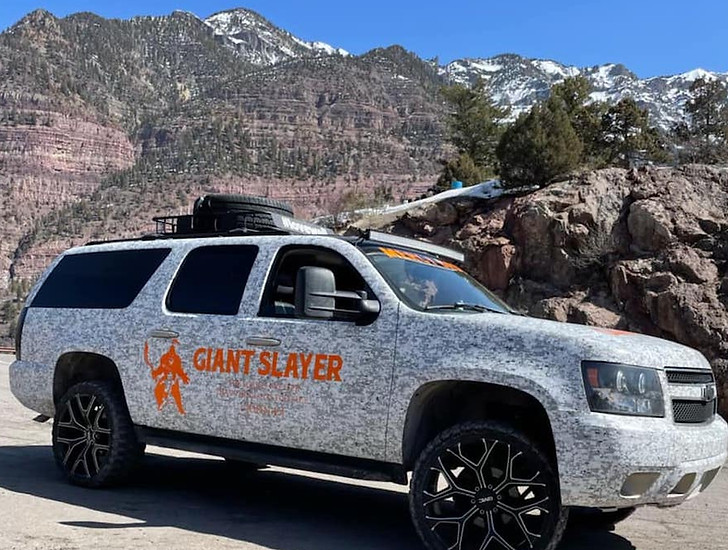 This is our outreach ministry lead by Pastor Jason Forthman.  We can bring bounce houses, sno-cone, cotton candy and popcorn machines along with sound system for any music needs.  We have partnered with Chick Fil A Plainfield, Plainfield Key Club, Plainfield Kiwanis, Oasis Diner and Jacks donuts annual eating competition, Main Street Plainfield, banks, Plainfield International Festival, Plainfield Youth Assistance Program, Apartment complexes, Plainfield Police Department and churches for events.  The Giant Slayer team travels around the state of Indiana and other states to help bring the joy and love of Jesus.  We also send teams out for disaster relief assistance. 
The Giant Slayer Ministry hosts a Benefit Ride to help raise funds for the Plainfield Youth Assistance Program which is a preventative non-profit program assisting students with the needs they have, as well as helping the Plainfield Kiwanis with giving out a scholarship to a high school senior.  Follow the Giant Slayer Ministry on Facebook for more details on the ride.
If you are looking for assistance with your event, have need during a disaster or want the Giant Slayer Ministry to train your church to do outreach contact Pastor Jason for more details.